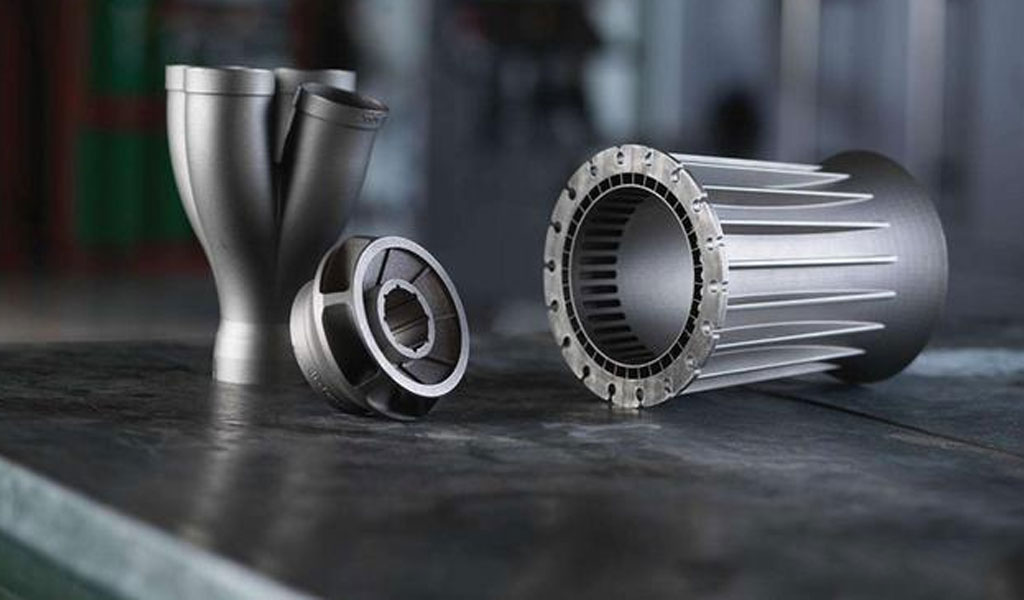 One weekend morning, a small 3D printing technology demonstration was being held in a cafe where entrepreneurs gathered in Haidian District, Beijing. The organizer is Tiertime Technology Co., Ltd., the largest portable 3D printer manufacturer and 3d printing China. This time they brought 8 desktop 3D printers with a height of only 13 cm.
This event attracted many technology enthusiasts and technology enthusiasts. Many people brought their own 3D works, hoping to "print" these works with 3D printers.
The printing process is very simple. The experiencer only needs to connect the printer to his own laptop through the USB interface, download the drawing software from the official website of Tyre, and import the 3D graphics file on the drawing platform; then start the printer, and the "ink" – ABS will be printed. After the plastic coil is installed on the printer, the computer will automatically import the 3D data into the printer, and the experiencer can disconnect the computer and wait for the printing to start.
From this process, 3D printing is very similar to 2D printing, the difference is that the finished product is no longer a photo but a three-dimensional object. Experiencers on the computer can also complete optimization operations similar to Photoshop retouching, and can adjust the position, size and accuracy of the model on the drawing software with a click of the mouse. After the printing starts, the 3D printer will design the drawing according to the previous three-dimensional data, start the raw materials from the bottom, and stack the raw materials layer by layer according to the slice data until the final shape. It takes about 3 hours to print a 5cm tall doll.
Using this desktop 3D printer does not require any programming or design foundation. Guo Ge, general manager of Tiertime, told "Chinese Entrepreneur" that beginners can learn some simple printing in just 1 hour through guidance.
In addition to some enthusiasts, there are many entrepreneurs who participated in this event, and many of them have plans to use 3D printers to start businesses.
Xiaowen, a college student in Beijing, plans to open an online shop to make cartoon dolls based on real people for customers. All customers have to do is upload a photo of themselves and choose the doll's clothes, shoes and pants; customers can even design their own logo on the doll's clothes. After that, Xiaowen will manufacture dolls about 5 cm in size according to the customer's requirements, and mail them to the other party. The planned price of each doll is about 150 yuan.
Guo Shaohao, a student majoring in software engineering in Guangzhou, became fascinated with 3D printing technology three years ago. For this reason, he established a technology blog "Building Dreams and Creation" with 3D printers as the content, and translated and reprinted some domestic and foreign 3D printing technology. The latest trends in technology. Now he is planning to start an offline business and open a 3D printing shop around the school to provide 3D printing services to other young makers.
At present, there are many online communities of 3D printing service China. Many technology enthusiasts and entrepreneurs will exchange ideas on it for a long time. However, the large-scale commercialization of desktop 3D printers in China is still a long way off.
At present, the price-performance ratio of domestic products is not high enough. Most of the desktop 3D printers on the market are priced at more than 20,000 yuan. Such a high price discourages ordinary consumers; you can indeed find some products priced at 3,000-6,000 yuan on Taobao, but Most of these machines are imitations of the foreign open source machine Makerbot, with simple software and poor operability; Makerbot's latest Replicator 2 printer has given up open source, which is likely to put many domestic imitators in trouble; in addition, printing consumables are also quite Expensive, the market price of a roll (1kg) of ABS or PLA material consumables is about 100 yuan.
Compared with the high price, its function is very simple. Aside from tech enthusiasts, enterprise users mostly use it to model designs. Shao Yu, the project manager of Aerospace Information Co., Ltd., who is in charge of procurement, said that the product design of the R&D department had to find a professional manufacturer with CNC machine tools to make it in the stage of making prototype models. risk of leakage. Now using 3D printers, designers can make models of the handle board in the office, and the timeliness is high, which can ensure that the same day prints and the design is verified on the same day. Moreover, there is no need to consider the cost factor of the prototype model too much, so that product evaluation, business promotion and other links can be carried out in advance. However, due to the high price of the 3D printer machine itself, the time to recover this investment is usually two to five years, which also makes many companies still look for professional CNC machine tool manufacturers to cooperate with the production of prototype models.
Furthermore, there are not many "inks" to choose from. At present, most of the "ink" used in 3D Printing Service And Device In China market is ABS machining. Although ABS has the characteristics of easy processing, stable size, heat and cold resistance, and easy painting, there are still a considerable number of products that are not suitable for ABS as a material. Guangzhou-based entrepreneur Ada plans to build an online DIY optical shop, allowing users to customize their own frames online and print them with 3D printers. However, when the online shop was about to go online, he found that he could not find suitable printer equipment, because ABS frames were relatively fragile and not easy. wear, and the best frame material nylon PA can not find a matching printer. If more "inks" can be developed, the commercial prospects of 3D printers will be clearer.
In addition, insufficient printer accuracy and stability are also important constraints. After the printing is completed, the user also needs to carry out subsequent material removal, polishing and coloring. In many cases, the beautiful model seen on the computer is printed as a semi-finished product, which needs to be carefully trimmed with a fine art pen. At present, the thick layer of China 3D printing model is in
Between 0.1mm and 0.4mm, when using the high-precision mode, the speed will be slow, the stability will not be high, and the nozzle may even be blocked; in addition, the current 3D printer has a very fatal disadvantage, that is, if the power is cut off during the printing process , the entire model will be completely scrapped and must be rebuilt, which will definitely bring a very bad user experience.
Another fatal flaw is the lack of after-sales service. Guangzhou 3D printer enthusiast BE-CU.COM introduced that at present, domestic 3D printer manufacturers have very weak after-sales service support, mainly selling machines. Once the machine is broken, it is very troublesome, and often can only be couriered back to the manufacturer, or the manufacturer can send the parts and replace them by themselves. . This is acceptable to DIY enthusiasts, but ordinary users cannot, and are often discouraged by it. After-sales service is not only about hardware, but also software support, including drivers, whether the printer design software is user-friendly, and whether it is equipped with detailed instructions for use, etc. Few domestic manufacturers can do well in these aspects.
Disorderly competition is a serious problem for Chinese enterprises, and it has also become an obstacle to this new industry.
"Domestic desktop 3D printers are all low-cost and simple-to-use rapid prototyping equipment. Most of the manufacturers are companies that have grown from research in universities, and they are all small and medium-sized enterprises. The competition in the industry is relatively disordered; it is necessary to continuously improve the service system. Strengthen the research and development of new materials and new processes to make them the terminals of computers, and provide a foundation for this new technology to enter the family and people's lives." Dr. Li Dichen, a professor at Xi'an Jiaotong University who has been researching 3D printing technology for nearly 20 years, introduced. "The dots and noodles have not been separated yet. It seems that the grassland area is very large, but they are all grass and no trees." Guo Ge, general manager of Tiertime, sighed.
From the perspective of the industrial chain, domestic manufacturers are still mainly focused on printer manufacturing, and there are vacuums in many upstream and downstream fields. Printing software development, 3D training of graphic designers and product designers, the development and supply of printing consumables, and the establishment of sales channels are all issues that need to be solved urgently.