China Precision Plastic Machining Supplier & Manufacturer – PTJ Shop Offer:CNC Turning,Cnc Milling,Swiss Machining.5 Axis Machining,Injection Molding and Parts Production Service
PTJ Shop, is an enterprise specializing in precision processing of special engineering plastics, equipped with high-precision five-axis linkage CNC and online inspection system for constant temperature processing.
Company mission: Promote and improve the processing and application level of the engineering plastics industry, focus on the precision processing of various engineering plastic parts, and provide customers with various engineering plastic processing parts from cost-effective to high-precision/super-complex. Provide customers with R&D/design/material selection/experiment to mass production suggestions to help customers create excellence.
Business involved: R&D, design, sales: plastic products, electronic components; R&D, design, production, sales; automation equipment, tooling, fixtures, fixtures, hardware parts processing; self-operated and agent import and export business of various commodities and technologies.
PTJ Shop was established in 2008, mainly processing and selling customized parts. The company is now vigorously promoting e-commerce channels, striving to provide services to more customers.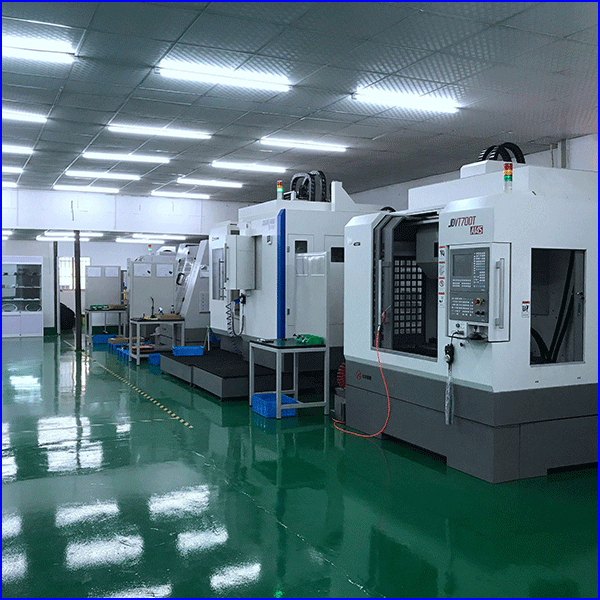 Our Core Values
Value Teamwork
Highly skilled people are at the heart of PTJ Shop' success, and they make our company unique in the industry. From our tool room staff to wire EDM operators, our employees are cross-trained to support different areas based on workload so we can maintain workflow. You can count on our talented people to produce some of the highest quality plastic parts in the world.
History
PTJ CNC Machining Company founded in 2008. In our first 13 years, we had the opportunity to listen to our customers, provide solutions and grow our business. we Expanded our plant and add advanced machines to reflect our diverse services. Our ownership, management team, and highly skilled people have remained through the years.
Our Mission Statement
To DELIVER EXCEPTIONAL VALUE to our customers by providing superior solutions through our dedicated people and innovative technology, while maintaining an environment that is clean, safe, and stimulates employee growth and morale. Customers rely on us to minimize risk and provide high-value solutions. Through open communication, trust and performance, we create a win/win experience for all involved.
Facilities
PTJ' modern manufacturing facilities total approximately 5000 square feet. We have taken the same care in the design and maintenance of our facilities as we do with the equipment and parts we build. This has resulted in efficient work flow, a safe and comfortable working environment for our valued employees, and plenty of room for additional growth.
Why Choose Us
Over 13year's experience in plastic machining industry,strong R&D capacity and strict quality control system.Thanks to the imported production and inspection equipments from United States, Europe, Japan, Australia, Canada,machining accuracy can reach +-0.01mm。Production visualization,fast delivery and regular order follow-up service
ISO9001:2015 Certified
Thanks to 10 Experienced engineers and 39 sets of advanced equipment,PTJ is good at the know-how in the plastic machining industry for 13 years。Based on the optimaized production process and iso management system,PTJ'S quick actions and feedbacks impress always all the customers.With the support of quality team,regular order follow-up and excellent after-sales service.PTJ is the most reliable partner for your success
These advanced machines help us to provide machining processes such as milling, boring, turning, threading, tapping, thread milling, and many others.
CNC Turning Centers
Nine to Twelve Axis Machines – 12 Machines
2.75″ maximum bar capacity
Eurotech
2, 5, and 7 Axis Machining capability
Live tooling
Sub-spindles
Automatic bar loading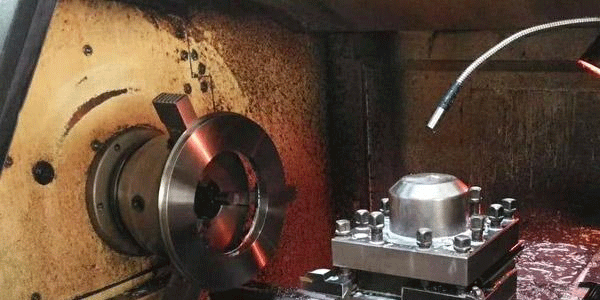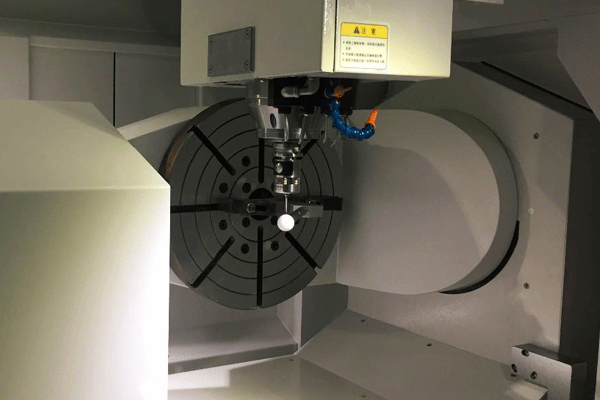 Cnc Milling Centers
Brother SPEEDIO R450X1
Dual pallet
Coolant through spindle
16,000 RPM
22 tool ATC
0.9 second tool change
Nikken CNCZ180 compact rotary table attachment
X axis travel 17.71" (450MM)
Y axis travel 12.59" (320MM)
Z axis travel 12.00" (305MM)
Mazak 5 Axis Machining
Machine complex shapes in a single setup for increased productivity
Save time and money with less fixture preparation
Boost throughput and cash flow, while shortening lead times
Higher part accuracy because the workpiece does not move across multiple workstations
Ability to use shorter cutting tools for higher cutting speeds and less tool vibrations
Achieve superior surface finishes and overall better part quality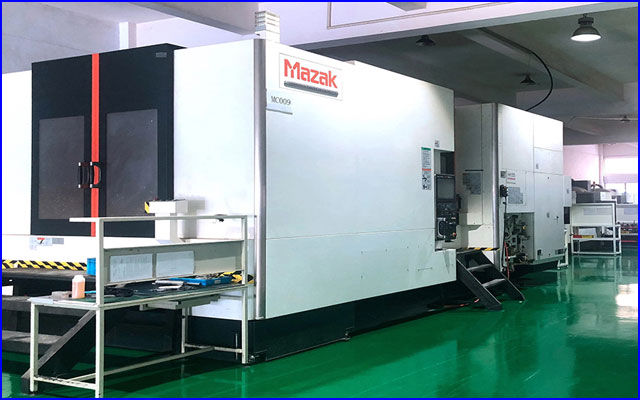 How Can We Help?
At PTJ Shop,We Specialize In Plastic Machined Parts using our suite of cutting-edge cnc machines,including our 5 axis cnc machining centers.
Contact us today to learn more about our cnc machining capabilities and to explore how we could help with your next plastic project.